Description
Product Description
Brew the best cup of backcountry coffee or flip it over to steam your favorite fish and vegetables! The stem and basket detach to easily stow in your cup. Available in two sizes: regular and grande.
Specifications
Color: Black
Weight: 0.8 oz / 22 g
Dimensions: 3.9 in x 5.9 in (100 mm x 150 mm)
Compatible With: Flash, MicroMo, Zip
Features
Compatible with Zip, Flash, Flash Lite, MicroMo, PCS Sol and Sol TI. Also compatible with the 1-Liter Tall and .8-Liter Spare Cups
Stem detaches from the basket and easily stow in your cup
ABOUT JETBOIL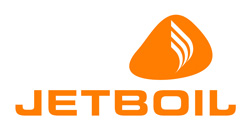 It all started in 2001 with a simple but powerful idea. Frustrated with heavy vacuum bottles and clunky stoves, Jetboil founders Dwight Aspinwall and Perry Dowst set out to make outdoor cooking easier. They discovered that the secret to a fast and friendly design lies in increasing heat transfer efficiency. Alternating between lab and mountains, a series of designs were subjected to intense experimental and field testing.